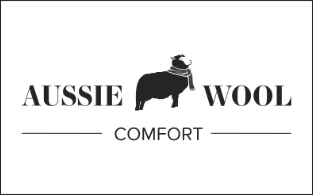 SLEEP ALLERGY FREE
100% Pure Wool, Free Of Resins & Chemicals.
It's the very reason we began to make quilts in the first place, to get away from all of the allergy causing products. Allergy sufferers can count sheep with more ease than ever with 100% chemical and synthetic free bedding.

All our wool is chemically free washed prior to carding, and any covers are made from 100% cotton. That's why the southern hemisphere's leading allergy specialist Dr Colin Little refers his clients directly to Aussie Wool Comfort for a good night's sleep. Don't be fooled by cheap imitations, we guarantee only pure Australian wool.
Save 30% on the Aussie Wool Comfort range when buying from Port Phillip Shop